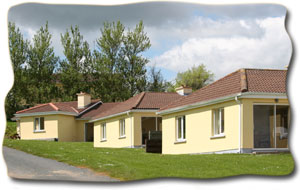 Villas are open all year round
– Looking for a break away over the Halloween bank holiday
Give us a call on 087 2568534 for more information
~~~~~~~~~~~~~~~~~~~~~~~~~~~~~~~~~~~~~~~
Campsite – closed for winter months
* Caravans / Motorhomes / Campers pitches
* Tent pitches
FREE SHOWERS
Email : camping.curracloe@gmail.com
Phone : 085 8435712 or 087 2568534
~~~~~~~~~~~~~~~~~~~~~~~~~~~~~~~~~~~~~~~
Seamus Cloney, proprietor, and the staff of Curracloe Holiday Villas would like to welcome you to our Site. We hope you will enjoy browsing our pages, and you can contact us through our Contacts page should you wish to make any enquiries about our holiday homes. We would ask that you take a look at our Policies Page to fully inform yourself and if you have any further queries please don't hesitate to contact us on 053-9137241 or 087-2568534
or email info@curracloeholidayvillas.ie
Please email for prices for the Holiday Villas
Keep an eye on our posts for specials and cancellation slots.
Curracloe Holiday Villas
Curracloe Holiday Villas self-catering (rental) accommodation is a complex of 20 two and three bedroomed bungalows situation just 120 meters from Ballinesker/Curracloe Beach. The beautiful Blue Flag Ballinesker Strand is famed for it's use as location in the major film production "Saving Private Ryan". It is listed among the top 6 beaches in Ireland and we firmly believe that it is a lot higher than number 6.
We have eight miles of golden sand and safe bathing, and you can be sure to find a spot to your liking.
Curracloe itself is a family resort and there is plenty to do and see. Nightly entertainment is available in our local pubs in the area, and supervised kiddies and teenage discos are run throughout the tourist season.
A family run business, we aim to create an atmosphere in which you can relax and enjoy your holiday, whether it is your family holiday with trips to the beach and keeping the children amused, or a winter mini-break with long walks on our beautiful strand or the Raven Wood. Maybe you would like to visit Wexford during the Opera Festival in October, or some other local attraction; – whatever your business here, we will try to make it as restful and enjoyable as possible.
We also have our own Curracloe Camping Park adjacent to Curracloe Holiday Villas
For information:
We have availability for Caravan's / Campervan / Motorhomes & Tents for 2023
Please email: camping.curracloe@gmail.com

for camping enquiries only or telephone 053 91 37241 or 087-2568534